Featured Weapons are as follow:
M4A1 Carbine
Edit
The featured M4A1 Carbine is heavily modified with several modifications such as flip-up iron sights, EOTech XPS Holographic sight, Magnifying scope, Magpul MOE Carbine Stock, (These features are all similar to the weapons of the Transformers series which appears to inspire some of the in-game material.) 5.56x45mm NATO Magpul, RIS foregrip and a 20-round STANAG magazine.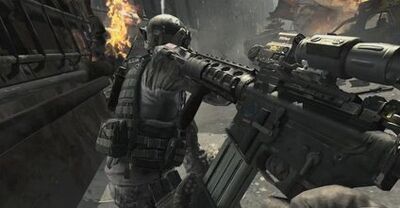 Heckler and Koch XM25 Individual Airburst Weapon System
Edit
The XM25 Airburst Grenade Launcher is availible to use within the game via the Care Package perk.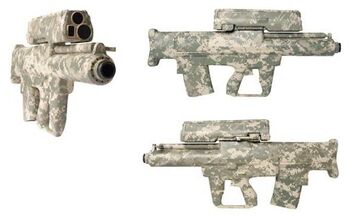 Ad blocker interference detected!
Wikia is a free-to-use site that makes money from advertising. We have a modified experience for viewers using ad blockers

Wikia is not accessible if you've made further modifications. Remove the custom ad blocker rule(s) and the page will load as expected.