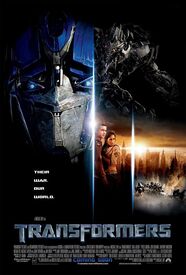 Beretta 92FS
Edit
When FBI Agents storms Glen's(Anthony Anderson) house,one has Glock 17 on his holster.
Custom M1911A1
Edit
SIG-Sauer P226
Edit
SIG-Sauer P228
Edit
Heckler & Koch MP5KA4
Edit
Heckler & Koch MP5A3
Edit
Heckler & Koch UMP-45
Edit
One Of The village militia members in Qatar was seen armed with a AKM at the beginning of the batlle with Scorpronok.
Colt Model 933
Edit
M4A1 Carbine
Edit
Used by Capt.Lennox,Sgt Bobby Epps And Lennox's Delta team
Heckler & Koch G36C
Edit
Use By FBI Agents and Sector 7 soldiers
Heckler & Koch G36K
Edit
SIG SG-552
Edit
Lee-Enfield No. 1 Mk. III* SMLE
Edit
Use By militia men in Qatar during Battle with Scorponok
Custom Mossberg 590
Edit
Winchester Model 1912
Edit
A Winchester Model 1912 pump-action shotgun is Used by Secretary of Defence John Keller ( Jon Voight ) at Sector 7 Headquarters to fight off Frenzy.
FN M249 SAW Para
Edit
Browning M2HB
Edit
FN M240G Machine Gun
Edit
M60 Machine Gun
Edit
Mounted in the several UH-60 Black Hawks durng the Final battle
GAU-8/A Avenger Gatling Gun
Edit
GE M134 Minigun
Edit
M61A2 Vulcan Cannon
Edit
Bofors 40mm L/60
Edit
M102 howitzer
Edit
M203 Grenade Launcher
Edit
Milkor M32 MGL
Edit
Defense Technologies 37mm Launcher
Edit
Sage Control SL6 Grenade Launcher
Edit
Ramo RT-37
Edit
Ad blocker interference detected!
Wikia is a free-to-use site that makes money from advertising. We have a modified experience for viewers using ad blockers

Wikia is not accessible if you've made further modifications. Remove the custom ad blocker rule(s) and the page will load as expected.